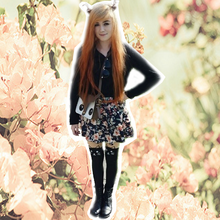 Vengelfe (aka Annie) is YouTube gamer who plays Minecraft and The Sims 3. She is part of the Pixel Pact, alongside LDShadowLady, MittyMoxx, Nyanstrike, Yammy_xox and others. She was featured in the Enchanted Oasis, a semi-multiplayer series played on a server with Cupquake, LDShadowlady and MittyMoxx.
So far, she has posted a total of 18 episodes of Enchanted Oasis.
Enchanted Oasis Series Progression
Edit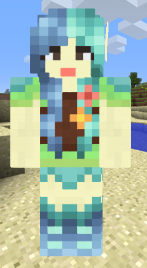 She built a mushroom-themed house.
She tamed 2 horses and named them Maximus and Olympus.
She started on Thaumcraft and Ars Magica.
She used the Essence Pool.
She started on her butterfly garden.
She has tamed a donkey named Taika.
She bred Taika and Maximus Together and gave the offspring (a mule named Astric) to Cupquake.
She defeated the Lich King with the other girls.
She picked up the Lich King's Sceptor and obtained the power of The Lich King.
She went to the Twilight Forest.
She went to the Nether.
Vengelfe's Social Media
Edit