I just woke up im moving home today and its near my school my mum is happy because my dad just died . the next mornig i went to my new school evrestep I took evry one made fun of me but one girl her name was tiffy she was very nice she like the same things I did then we were best friends I ask her if wants to come to my home for the night but she was getting a new cat called navai so she said no thanks. chapter 2 cake bake. it was may 3 next day year2009 tiffy smeamed like a dream when I went to school but it wernt that she moved to la so when I grew up ihascupquake sounded like her same age same name and had a kitty called navi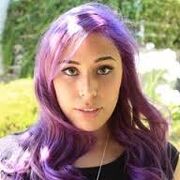 Ad blocker interference detected!
Wikia is a free-to-use site that makes money from advertising. We have a modified experience for viewers using ad blockers

Wikia is not accessible if you've made further modifications. Remove the custom ad blocker rule(s) and the page will load as expected.