Flash Friday is a series created by Cupquake that focuses on flash games. In this series, Cupquake plays various flash games almost none Friday for fun. Cupquake takes requests for flash games through Twitter, Facebook, and also from the YouTube comments.
The first official episode of Flash Friday was aired on September 30th, 2011, however Quake had been playing flash games on Friday before. There have been over 110 episodes of Flash Friday, and it is one of her longest running series. Other long running series include Piece of Quake and Minecraft Oasis with over 150 episodes.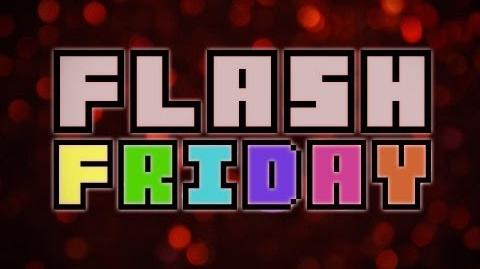 Ad blocker interference detected!
Wikia is a free-to-use site that makes money from advertising. We have a modified experience for viewers using ad blockers

Wikia is not accessible if you've made further modifications. Remove the custom ad blocker rule(s) and the page will load as expected.