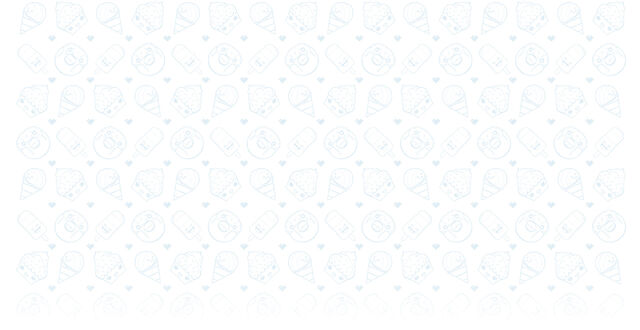 Appears on these pages

of
red is fun and cool I like all his videos and I like tiff dude tell tiffy that i said hi i love...

My name is CupquakeFan. I have been watching Cupquake since 2011. I try to keep this wiki...
File history
Click on a date/time to view the file as it appeared at that time.
Date/Time
Thumbnail
Dimensions
User
Comment
current
18:42, June 15, 2016
2,000 × 1,030

(297 KB)

JoePlay (wall | contribs)
07:21, August 2, 2015
1,772 × 2,312

(286 KB)

CupquakeFan (wall | contribs)
03:36, February 19, 2015
2,048 × 1,152

(274 KB)

CupquakeFan (wall | contribs)
06:31, February 16, 2015
2,524 × 2,524

(294 KB)

CupquakeFan (wall | contribs)
00:46, February 15, 2015
2,048 × 1,152

(254 KB)

LLIGHTSS (wall | contribs)
23:14, February 14, 2015
2,048 × 1,152

(282 KB)

LLIGHTSS (wall | contribs)
23:13, February 14, 2015
2,048 × 1,152

(282 KB)

LLIGHTSS (wall | contribs)
23:07, February 14, 2015
2,048 × 1,152

(268 KB)

LLIGHTSS (wall | contribs)
02:37, December 28, 2014
2,000 × 1,125

(142 KB)

CupquakeFan (wall | contribs)
03:26, November 24, 2014
2,048 × 1,152

(272 KB)

CupquakeFan (wall | contribs)
03:16, November 24, 2014
1,920 × 1,080

(297 KB)

CupquakeFan (wall | contribs)
02:49, November 24, 2014
1,920 × 1,018

(296 KB)

CupquakeFan (wall | contribs)
02:40, November 24, 2014
1,920 × 1,080

(258 KB)

CupquakeFan (wall | contribs)
04:39, July 6, 2014
2,048 × 1,152

(282 KB)

LLIGHTSS (wall | contribs)
17:11, July 2, 2014
2,000 × 1,125

(142 KB)

Rappy 4187 (wall | contribs)
Reverted to version as of 17:49, May 17, 2014
06:41, May 24, 2014
2,048 × 1,152

(282 KB)

LLIGHTSS (wall | contribs)
17:49, May 17, 2014
2,000 × 1,125

(142 KB)

CupquakeFan (wall | contribs)
22:23, May 14, 2014
2,048 × 1,152

(274 KB)

LLIGHTSS (wall | contribs)
00:54, May 13, 2014
1,920 × 1,080

(293 KB)

CupquakeFan (wall | contribs)
06:45, April 24, 2014
2,048 × 1,152

(225 KB)

LLIGHTSS (wall | contribs)
06:40, April 24, 2014
2,048 × 1,152

(266 KB)

LLIGHTSS (wall | contribs)
05:27, April 24, 2014
1,920 × 1,080

(262 KB)

CupquakeFan (wall | contribs)
05:22, April 24, 2014
1,920 × 1,080

(262 KB)

CupquakeFan (wall | contribs)
04:53, April 24, 2014
1,440 × 960

(210 KB)

CupquakeFan (wall | contribs)
04:42, April 24, 2014
1,920 × 1,080

(94 KB)

CupquakeFan (wall | contribs)
02:44, April 10, 2014
2,048 × 1,152

(254 KB)

LLIGHTSS (wall | contribs)
23:24, March 10, 2014
1,920 × 1,080

(284 KB)

LLIGHTSS (wall | contribs)
07:02, March 10, 2014
1,920 × 1,080

(226 KB)

LLIGHTSS (wall | contribs)
06:42, March 10, 2014
1,920 × 1,080

(293 KB)

CupquakeFan (wall | contribs)
06:37, March 10, 2014
1,920 × 1,080

(298 KB)

CupquakeFan (wall | contribs)
06:33, March 10, 2014
1,920 × 1,080

(297 KB)

CupquakeFan (wall | contribs)
06:32, March 10, 2014
1,920 × 1,080

(297 KB)

CupquakeFan (wall | contribs)
00:41, March 10, 2014
1,920 × 1,080

(262 KB)

CupquakeFan (wall | contribs)
00:34, March 10, 2014
1,920 × 1,080

(262 KB)

CupquakeFan (wall | contribs)
00:24, March 10, 2014
1,920 × 1,080

(246 KB)

CupquakeFan (wall | contribs)
00:17, March 10, 2014
1,920 × 1,080

(287 KB)

CupquakeFan (wall | contribs)
23:55, February 7, 2014
1,920 × 1,080

(212 KB)

LLIGHTSS (wall | contribs)
23:53, February 7, 2014
1,920 × 1,080

(275 KB)

LLIGHTSS (wall | contribs)
05:18, February 7, 2014
1,920 × 1,080

(277 KB)

LLIGHTSS (wall | contribs)